Products
We offer professional tools for Adobe After Effects and Nuke to create and process stereo video.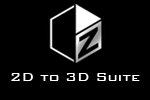 Professional 3D conversion software. Our 2D to 3D Suite is designed to automate 2D–to–stereo and 2D to 2D+Depth conversion, providing mid-level quality and requiring a minimal amount of manual work. It is also intended for accelerating several stages of high-quality depth-based 2D-to-3D conversion and for reducing the cost of these stages.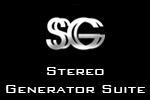 This tool is a high-quality stereo generator for use with mono video and its corresponding depth map (2D+Depth–to–stereo 3D conversion). It features fully automatic processing with optional user corrections to improve quality. Stereo Generator produces a full side-by-side stereomate using the original 2D video and corresponding depth map, and it is a part of YUVsoft's 2D to 3D Suite.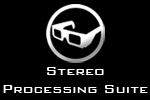 This tool set consists of the following:
Automatic global geometry and color mismatch correction
Disparity map generation
Automatic stereo-to-multiview conversion
See also Stereo Processing Suite Lite.